DONATIONS
We Remember
Cancer is limited…it did NOT cripple love, shatter hope, corrode faith, eat away peace, destroy confidence, kill friendship, shut out memories, silence courage, invade the soul, reduce eternal life, quench the spirit. It did NOT lessen the power of the resurrection. I promise to work hard at living and loving STRONG! Love you.

Cyndi
Donate
Through the gift of support for higher education, Holly's impact and spirit will live on for generations to come.



Donate Here
HSF proudly supports Ann's Place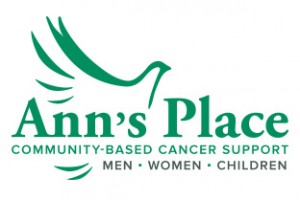 Ann's Place
provides comfort, support and resources to people living with cancer and to their loved ones.